Sherry's Case
THe Story of Sherry's Case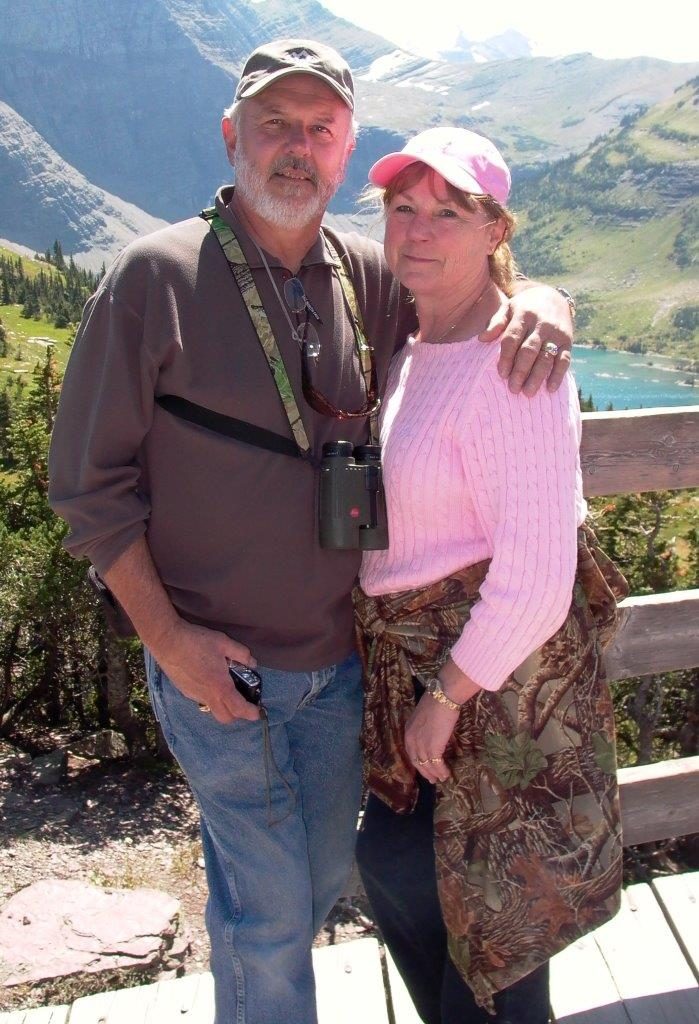 Sherry Waycasy Black was murdered in her small bookstore located on her property in South Salt Lake City, Utah on November 30, 2010. Her husband, Earl, came home from a meeting, mid-morning, and discovered that she had been beaten and stabbed and immediately called 911 for help. The initial investigators believed that she did not know the perpetrator who took her life; the crime was random and unplanned. The South Salt Lake Police Department immediately launched an investigation and canvassed the neighborhood asking residents if they saw or heard anything unusual. Meanwhile Earl spent a good portion of the night at police headquarters being questioned as this is standard operating procedure in an investigation of this nature.
Investigators with the South Salt Lake Police Department and the Crime Scene Responders from the Utah Bureau of Forensic Services Laboratory System combed the building for clues, reviewed surveillance video from cameras in the area, interviewed neighbors and nearby business owners, and processed the crime scene for evidence. The offender was injured during the crime and left behind blood on a door frame. This blood was later submitted for forensic examination, and a DNA profile was developed. This would, ten years later, become the key to solving this case. The DNA profile was uploaded into the Combined DNA Index System (CODIS) which continued to cycle through the system on a weekly basis looking for a match. Unfortunately, no match was ever found. This meant that the perpetrator had never hurt anyone where he could have possibly left his DNA at a crime scene or that he had never been arrested and had his DNA sample lawfully taken pursuant to the arrest.
What was most baffling to police is that there seemed to be no signs of robbery at the scene of the crime. There were thousands and thousands of books – piles of them everywhere. With an inventory that Sherry had kept in her head, it was difficult to tell if any rare books had been stolen which police initially believed could have been a motive for the crime. There was money left in the cash register and plenty of things of value that could have been taken but weren't. The investigators also met with the family to determine what might have been left behind by the perpetrator and what belonged to Sherry.
Black's sister, Debbie Waycasy, said Sherry and her brother-in-law, Earl, had been married since high school and had a very loving relationship. Neighbors said that their house was always quiet. They seemed to be liked by everybody. Her brother indicated that her business mostly involved book sales online. He never heard her talk about troublesome business or personal relationships. There was nothing in her life or in her business that would put Sherry at a high risk to become a victim of a violent crime.
"Sherry is quiet, you'll hear that from people," said Curt Bench of Benchmark Books. "Very unassuming, kind and friendly, though, and really knew her stuff. She knew books and she was successful at what she did. She had a good reputation in the trade for being honest and having integrity."
In February 2011 the South Salt Lake Police Department and Miller family enlisted the services of the Vidocq Society, a non-profit organization that provides expert consultation on homicide investigations. The experts traveled to Salt Lake City and reviewed the investigation. The experts believed the offender knew the victim. Even if the encounter was extremely brief, the crime was planned, and the motivation of the crime was of a sexual nature. They further felt the offender lived in or frequented the immediate area, and was a younger male, no more than 19yrs. old, but if older mentally challenged.
The South Salt Lake Police Department also enlisted the help of the Unified Police Department of Greater Salt Lake (UPD) which was involved on a limited basis until 2015 when UPD cold case detective, Ben Pender, was engaged under the direction of the SSLPD. In May 2015 Richard D. Walter and Patrick J. Zirpoli, two of the Vidocq experts, independently returned to South Salt Lake City for two weeks to directly work with the investigators.
In 2017, Sorenson Labs in Utah created a limited genealogical profile of the perpetrator from DNA found at the crime scene. Later, detective Pender attended a cold case conference in Washington, DC and learned about Parabon NanoLabs and the work they were doing with phenotyping DNA. UPD proceeded to hire Parabon to process the information available from Sherry's crime scene resulting in the creation of several age-progression images of the perpetrator.
After nearly eight years, in March of 2018, the case was formally transferred from the South Salt Lake Police Department to the Unified Police Department of Greater Salt Lake and Detective Ben Pender was assigned as the lead detective.
Throughout the investigation Sherry's family continued to keep the case visible in the community in hopes of new leads. They worked on getting media coverage, held candlelight vigils on the anniversary of her death, generated monetary rewards, and announced advances in the case when available.
In October 2018 Detective Pender began the process of genetic genealogy via Parabon. He worked with one specialist throughout the next two years in an effort to identify the person who committed this vicious crime.
In April 2019 Detective Pender began traveling throughout the country meeting with potential members of the perpetrator's family tree. This would help him and the genealogist to narrow down and eliminate possibilities as they refined their focus to a smaller pool of candidates. Pender would go on to visit Ohio, North Carolina, Texas, South Carolina, North Carolina again, Oklahoma, Memphis, Wisconsin, Ohio again, Chicago, and finally California.
Between visits he worked with the genealogist who would suggest next steps based on his results and her research. In the fall of 2020, a few days before deciding whether to go east again or try out west, the genealogist noticed that someone had uploaded a DNA profile into GEDMatch that looked a whole lot closer to the murderer than they had seen before. She suggested that Pender head to Sacramento, California and meet with a specific woman who turned out to be the missing link in the investigation that Pender was looking for.
Upon arrival and after introducing himself, she graciously welcomed Pender into her home and allowed him to take a DNA swab from her for processing. While there, Pender also met her adult son who happened to be home at the time. They chatted and Pender asked if there was any chance that he had a child from his past that he was aware of. The man told Pender that a woman, many years ago, had indicated that he might be the father of her child but didn't pursue things further. He also agreed to a DNA swab.
After their conversation and putting pieces together in his mind, Pender felt very strongly that he had finally found the match he was looking for. He took the information to The Utah Bureau of Forensic Services Laboratory System (state crime lab) for processing and when it was confirmed that the man from Sacramento was the biological father of the person who took Sherry's life, he was able to use this information to track down the murderer.
Once identified, the next step was to legally obtain the offender's DNA to confirm that it was a one-to-one match with the samples collected from the crime scene. Law enforcement obtained this sample surreptitiously and got the results they had been looking for, for ten years. As a result, Adam Durborow of Orem, Utah, who was 19 at the time of the crime, was arrested in October of 2020 and charges were filed. One year later, he pleaded guilty to the crime avoiding a trial and four months later was sentenced to life in prison without the possibility of parole.